On September 2nd, President Andrés Manuel López Obrador confirmed that soldiers were involved in the killing of Heidi Mariana, who was just four years old, in Nuevo Laredo. The president said an investigation has been opened, and that there will not be impunity for the crime.
Text by Elefante Blanco, originally published September 2, 2022.
Photos by the Nuevo Laredo Human Rights Committee.
TAMAULIPAS—During his morning press conference on Friday September 2nd, President López Obrador confirmed the participation of soldiers in the killing of four-year-old Heidi Mariana in Nuevo Laredo. She was killed by a gunshot to the head.
According to the president, the killing took place when a soldier shot his weapon during a confrontation with criminal groups in the border city.
"In a shootout between the army and an organized crime group in Nuevo Laredo, a girl was killed, and the Secretary of Defense, General Sandoval, immediately ordered an investigation," said López Obrador.
As of September 2nd, no detentions had been made in the case.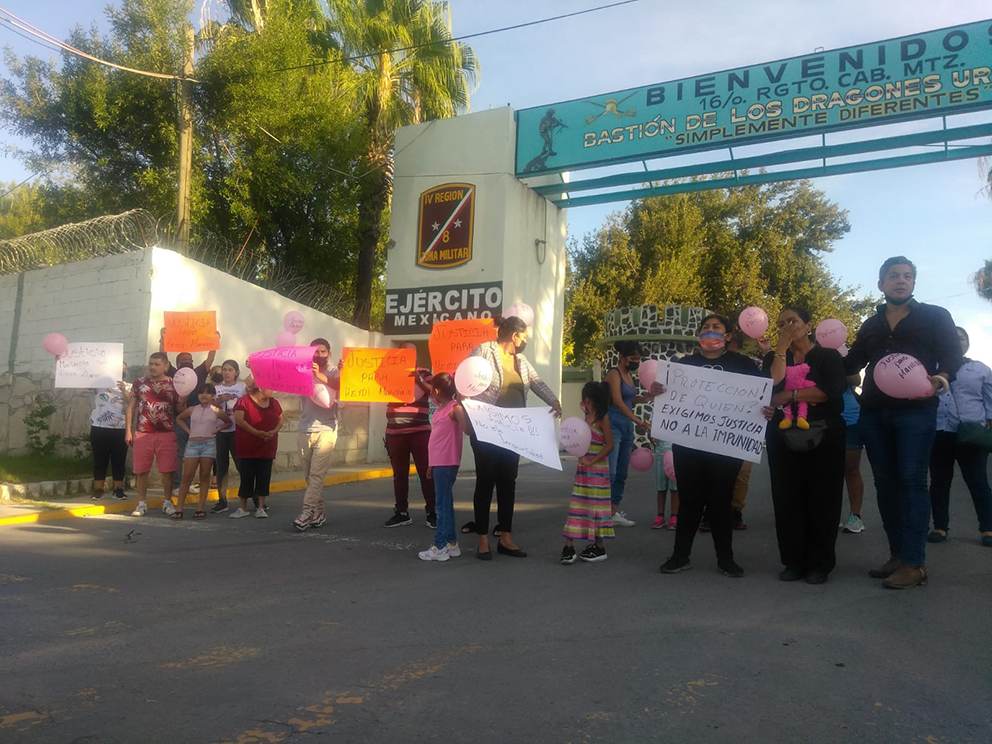 No proof of a confrontation: Nuevo Laredo Human Rights Committee
The Pérez Rodríguez family has accused members of the Mexican Army of being responsible for the homicide in Nuevo Laredo, according to Raymundo Ramos, the director of the Human Rights Committee of Nuevo Laredo. In a communiqué, Ramos affirmed there is no evidence that there was a shootout between soldiers and suspects.
…I heard what sounded like firecrackers, I saw that soldiers were shooting, I pulled over and felt pain in my right shoulder, and that's when Kevin started to tell me that they had killed his little sister and he passed her to me and I saw she had a hole in her head, so I drove as quickly as I could running red lights and going against traffic, to get to the hospital as quickly as possible.

Griselda, godmother of Heidi Mariana.
The little girl died from the bullet wound on the night of Wednesday, August 31st.
Griselda was taking the girl to the hospital for a stomach ache in her Chevrolet Cobalt. When she arrived at the corner of 20 de Noviembre and Doctor Mier she heard a noise, and Kevin, who is eight-years-old, saw that his sister was wounded. Griselda drove to the IMSS hospital to get help. Kevin got out to get help, but his sister had already died.
To date, the Office of the Attorney General of Tamaulipas (FGJ) has not released any information about the case.
The Nuevo Laredo Human Rights Committee sent a communique marked "extra-urgent" to President López Obrador, and to the head of the Interior Ministry, Adán Augusto López Hernández, in which it demanded an investigation into the crime. It alleges soldiers fired without caring that there were civilians driving in the street who were not part of a chase.
This is not the first time members of the Mexican Army have arbitrarily taken the lives of minors and adults during a chase or a confrontation with armed civilians, what we have documented is that there have been at least 11 such innocent victims to date.

Human Rights Committee of Nuevo Laredo
In her testimony, Griselda said the soldiers didn't stop to provide first aid. Three military units were involved, one armed vehicle and two pick-up tricks, with numbers 0919071, 0919340 and 091933.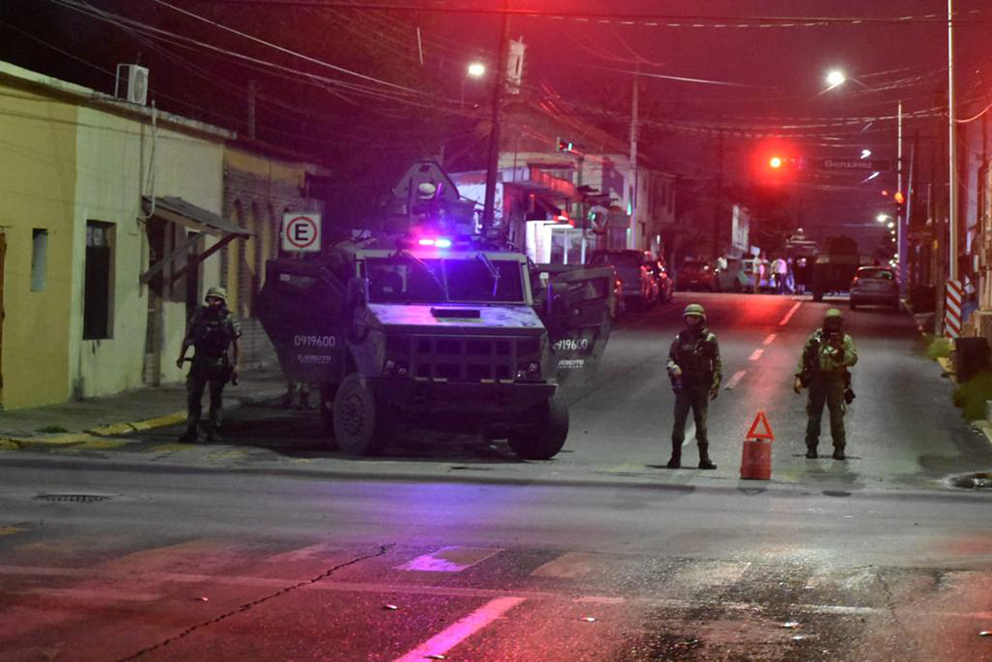 The girl's mother, Cristina Aracely Pérez Rodríguez and grandmother Aracely Rodríguez Guerra made statements to the Committee and asked that the soldiers responsible be brought before ministerial authorities to establish their responsibility. Heidi Mariana would have turned five on September 21st.
On Friday afternoon, Heidi Mariana's family and friends protested in front of the military base to demand that those responsible be brought forward, and brought to justice. On his website, journalist Luis Valtierra said the same group of soldiers has been accused of arbitrary detentions, causing accidents and abuses of authority.
At the request of the family, the National Human Rights Commission opened an investigation and sent a letter to report the case.
This article was written by ELEFANTE BLANCO, a member of the media alliance of the Red de Periodistas de a Pie. You can read the original here.
Click here to sign up for Pie de Página's bi-weekly English newsletter.