Though the role of keeping traditional gastronomy alive is often played by women, Damián Gerardo remembers his ancestors by preparing chicatana mole, a traditional Oaxacan dish.
Text by Diana Manzo, originally published June 9, 2022 by Istmo Press.
Photos by Istmo Press.
Translated by Pie de Página in English.
OAXACA—In Indigenous communities, it is women who are, for the most part, in charge of preparing traditional foods. But Damián Gerardo, who is gay and of Mixteco and Zapoteco descent, says "sexual dissidents" also have a part to play. One of the dishes he makes is chicatana mole, or muli xindoco, which he prepares according to how he was taught by his great grandmother, grandmother and mother. The act of preparing chicatana mole is a manner of conserving the origin of the men of rain, as Ñuu Savi (Mixteco) people are known.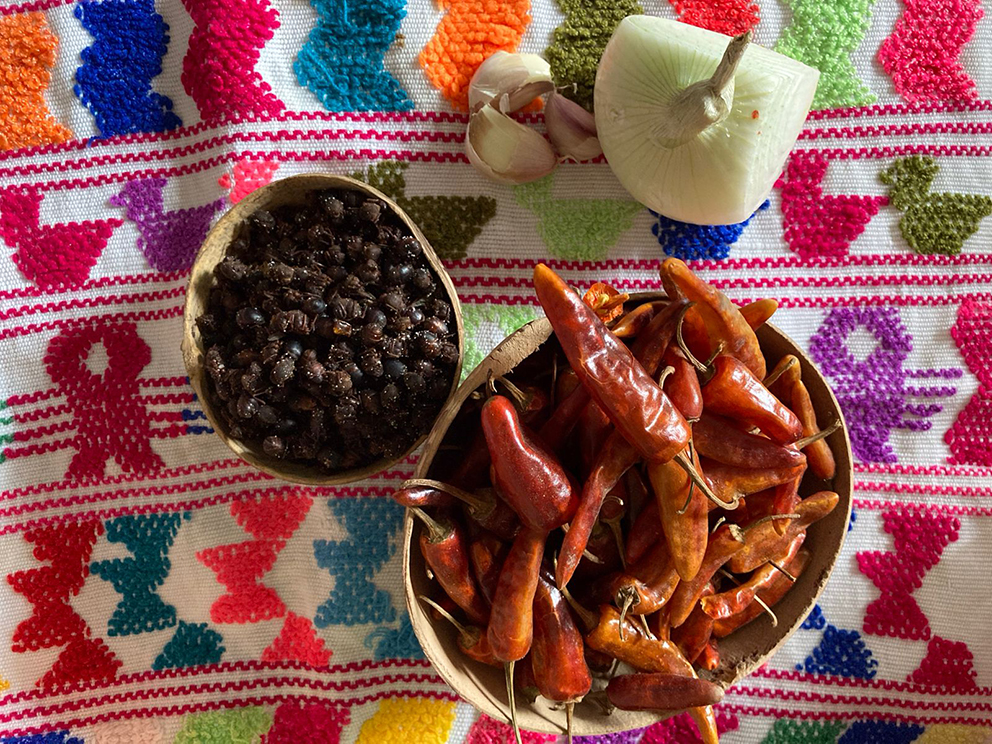 Chicatanas (xindocos) are giant ants that emerge after the first heavy rain. They are collected by the people who live on the coast and in the Mixteca region of Oaxaca. The ants are used to prepare gastronomic delicacies, like chicatana mole and tamales, which are considered expensive dishes, because the insects are sought after.
From his home in San Pedro Jicayán on the coast of Oaxaca, Damián, who is 25, prepares this traditional dish every season. He does so according to a ritual taught to him by his great grandmother, who during many years prepared the same dish for gatherings and communal parties.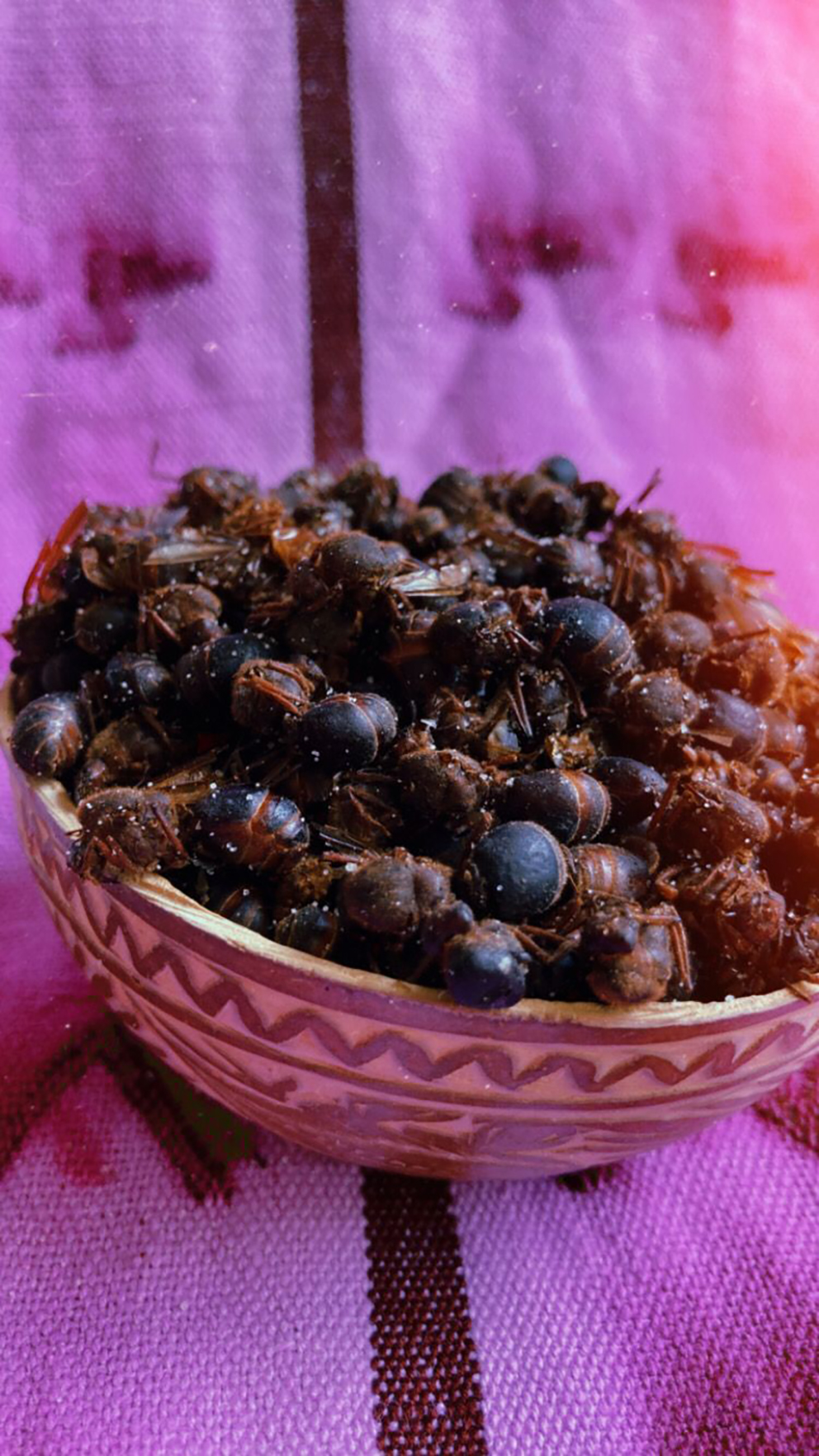 "Inheriting this plate as a kind of traditional feast is the best, we enjoy it every year, the people from the coast and the Mixteca region know they'll go out and collect chicatanas after the first rain," he said. "Once you've tried it, you can't stop eating it."
Chicatana mole isn't everyday food. Damián chooses his ingredients carefully, among which are pork or armadillo meat, costeño chile, onion, garlic and pungent herbs, along with pork fat and the secret ingredients that only he and his family know.
Cooking against violence against women
Chicatana mole is an orangish color with a sweet and sour taste, and it's accompanied with hand made tortillas.
For Damián, breaking the stereotype that only women go into the kitchen is a manner of eradicating gender violence.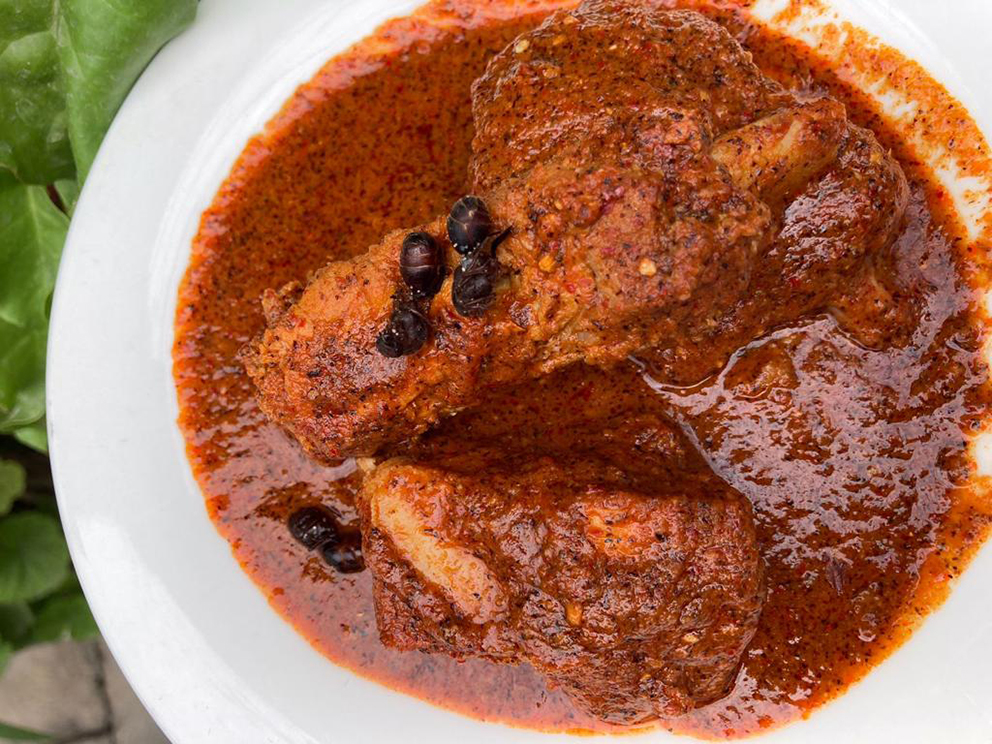 "Starting the fire and cooking shouldn't have to do with sex, but that's what we've learned over time," he said. "People think it's strange to see me cooking, they think a traditional cook must be of a certain gender, when it's something that anyone can do."
In addition, he said, conserving a traditional dish is an act of resistance, because it is an expression of culture and tradition.
In the towns of Jamiltepec, Pinotepa, San Juan Colorado and in Damián's town, enjoying chicatana mole is a means of keeping culture alive.
This report was originally published by Istmo Press, which is part of the Media Alliance organized by Red de Periodistas de a Pie. You can read the original here.
Click here to sign up for Pie de Página's bi-weekly English newsletter.