Poet Natalia Toledo and craftsman Chu Mandu practice cultural resistance in textile form in an alternative venue, while the wife of Oaxaca's governor was accused of appropriating Zapotec culture during fashion week.
Text by Diana Manzo, originally published August 19, 2022 by IstmoPress.
Translated by Dawn Marie Paley for Pie de Página in English.
OAXACA CITY—This year, "Fashion Week" took place in Oaxaca City. It was organized by Ivette Morán, President of the state's Family Development institution (DIF, she's also the wife of governor Alejandro Murat), who was accused of plagiarism and the appropriation of Oaxacan textiles.
In a separate space, poet and designer Natalia Toledo and artisan and cultural promoter Chu Mandu showed textile art rooted in Zapotec culture, which on this occasion they created using indigo, a natural dye sourced from Niltepec, Oaxaca.
Each of their pieces was made using indigo, a natural dye collected by Chu Mandu. He's a young artisan who is seeking to share knowledge about the plant that is produced in the fields of Niltepec, and to ensure that knowledge lives on forever.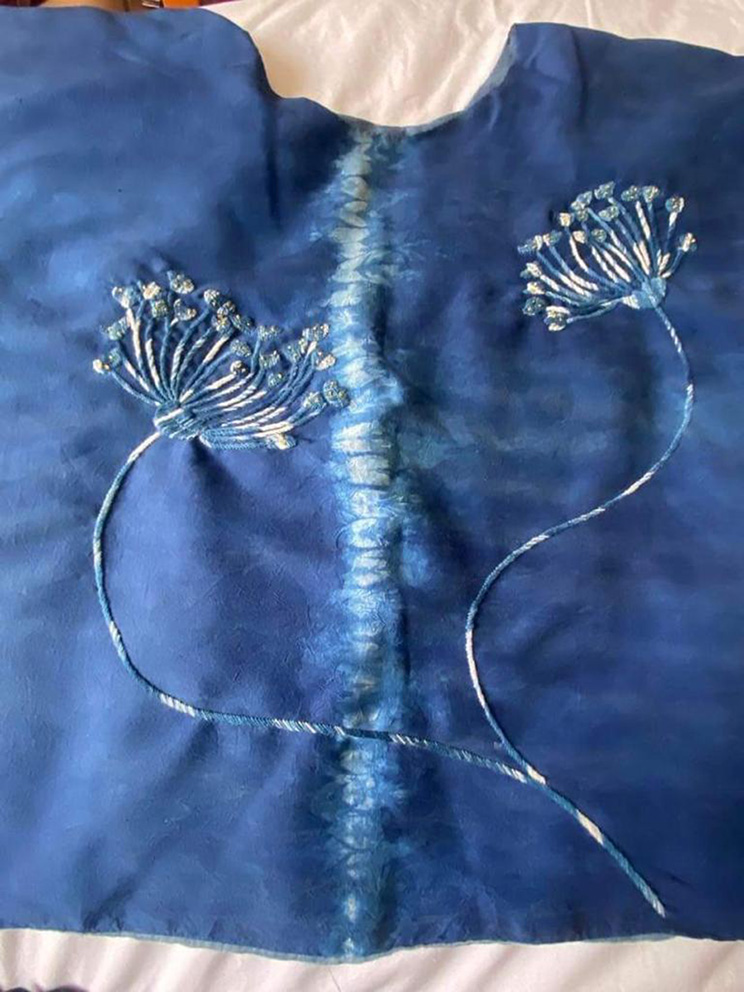 The artists showed their textiles in an independent space called Enkelt, as part of Natalie Toledo's project titled "another way to read poetry on the body".
"What we're trying to do is once again valorize Zapotec culture, and do so of course by using natural dyes like indigo, and the work of Chu Mandu, a young artisan who employs techniques involving natural fixers and minerals is doing just that, and leaving an important legacy," said Toledo.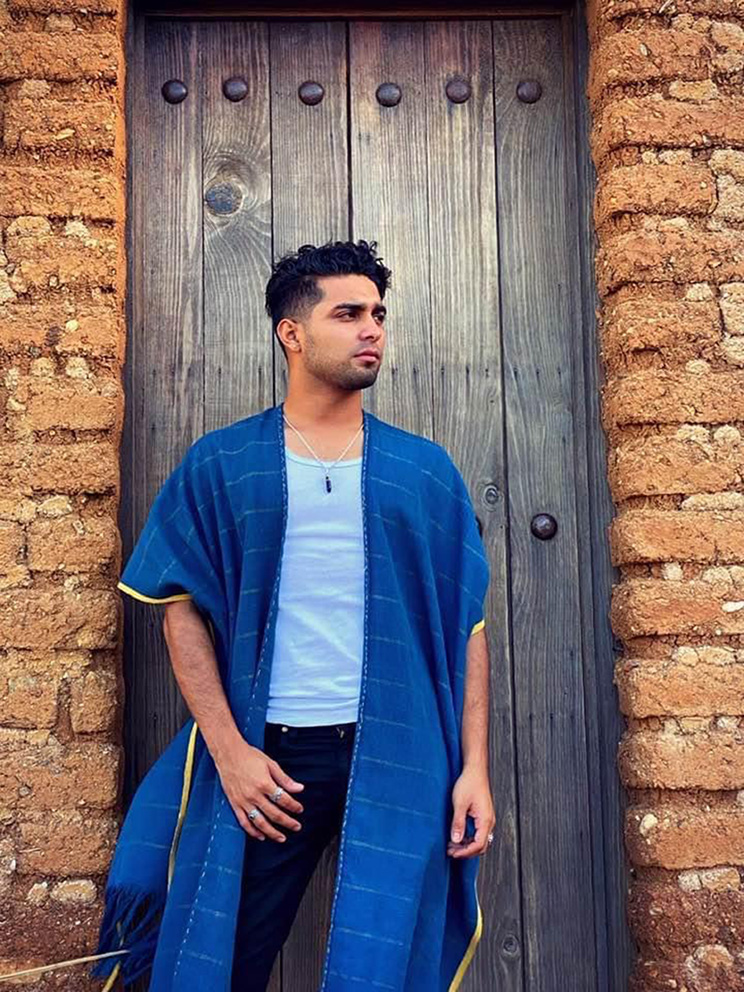 Natalia Toledo is the owner of the brand "Lade' do," (skin of string). She said that after first seeing Mandu's work, she hoped to collaborate with him. They were finally able to do so, creating these pieces which makes visible Zapotec textile art.
"In the huipiles (handwoven blouses) there's indigo, blue that is the color of sky and sea that we like so much, and that must be valued," said Toledo. "Chu Mandu is doing work to rescue this art, in addition to dying textiles, he is teaching children so that they can also do so, and not just produce, but create" with indigo, she said.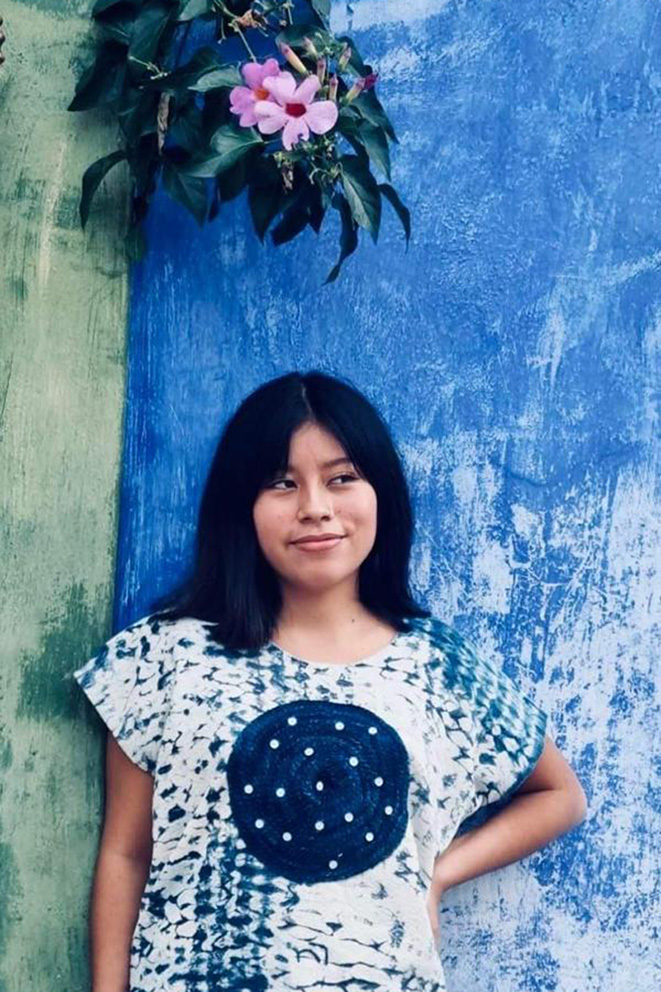 The Binnizá (Zapotec) poet says she's been working with textiles for 22 years, and she's learned to dye with indigo and cochinilla, as is apparent in looking at her pieces. 
Toledo said she's against people who call themselves designers and put their name on textiles without paying artisans fairly. It's "cultural appropriation" that she thinks is in "bad taste," and which she totally rejects.
The sale of the pieces ended on August 20th, and ensured fair prices for artisans with no bargaining allowed. Textiles from the Isthmus were given center stage, but there were also traditional accessories and appetizers from the Isthmus, which are part of the essence of Zapotec culture.
This report was originally published by Istmo Press, which is part of the Media Alliance organized by Red de Periodistas de a Pie. You can read the original here.
Click here to sign up for Pie de Página's bi-weekly English newsletter.